Shabbat Shalom and blessings to you brothers and sisters. Tonight, we will cover the basics regarding Sukkot (Feast of Tabernacles): How, When, Why and Prophecy. This festival foreshadows the marriage supper of the Lamb, and the 1,000 year reign of Messiah. This is literally the most wonderful time of the year for followers of The Son of Elohim.
THE FEASTS ARE FOR US TODAY!
Jeremiah 16:19
"…Surely our fathers have inherited lies, vanity, and things wherein there is no profit."
Many of us are learning that the holidays passed down to us are not actually found in the scriptures, but are man-made traditions, rooted in paganism. If you are not aware of this, I would recommend this video:
Unfortunately, most believers have bought into the lie that the feasts of YHWH are just "Jewish holidays" and not for the assembly of Messiah.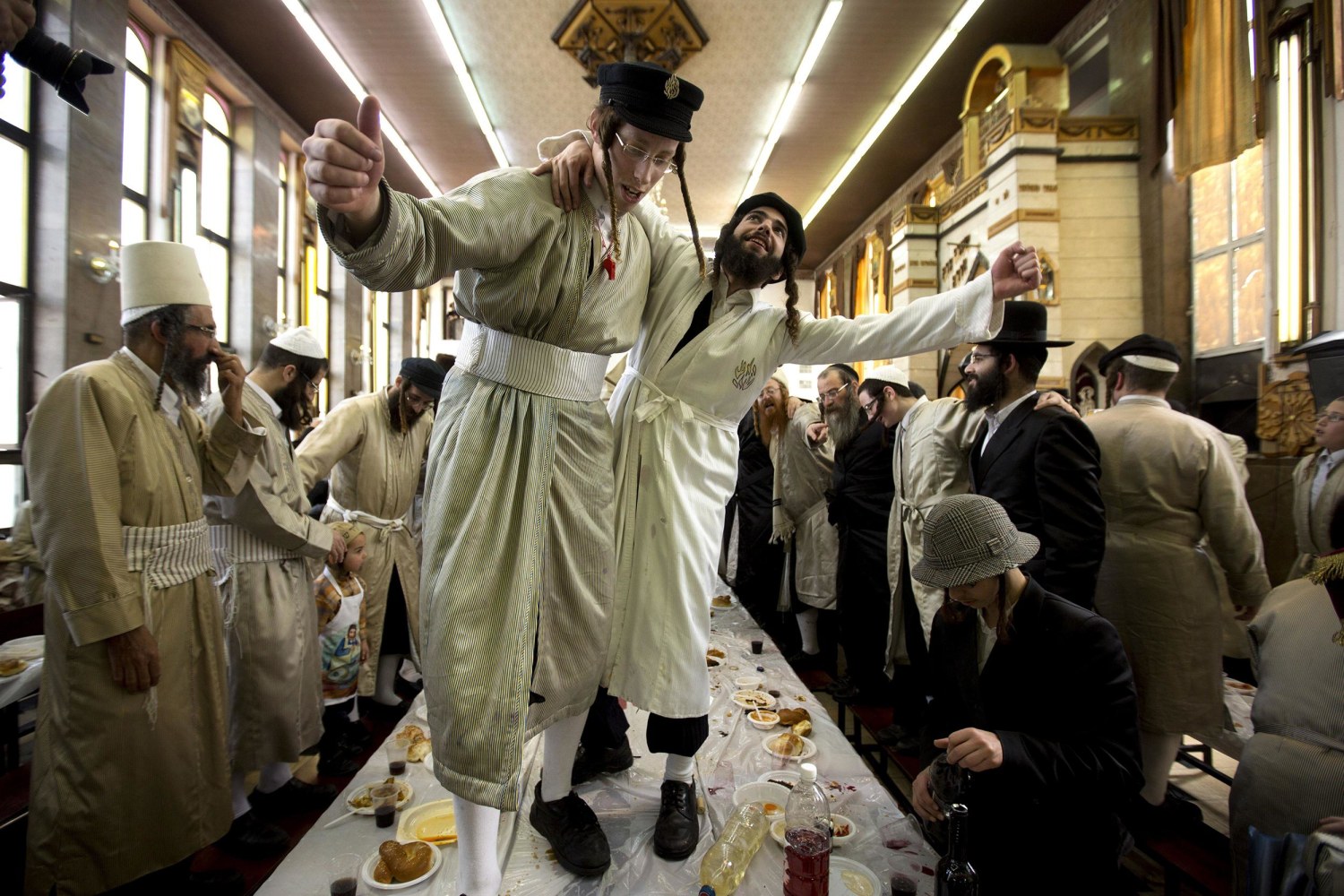 Sadly, this is far from the truth. The scriptures say this:
Numbers 15:15-16
"One ordinance shall be both for you of the assembly, and also for the stranger that sojourns with you, an ordinance forever in your generations: as you are, so shall the stranger be before YHWH. One law (Torah) and one manner of law shall be for you, and for the stranger that sojourns with you." Link
Leviticus 19:34
"But the stranger that dwells with you shall be unto you as one born among you, and you shall love him as yourself; for ye were strangers in the land of Egypt: I am YHWH. Link
Paul teaches us that we are no longer 'gentiles' when we become believers in Messiah:
Ephesians 2:11-13, 19
"Wherefore remember, that you being in time past Gentiles in the flesh, who are called Uncircumcision by that which is called the Circumcision in the flesh made by hands; That at that time you were without Messiah, being aliens from the commonwealth of Israel, and strangers from the covenants of promise, having no hope, and without Elohim in the world: But now in Messiah Yahusha you who sometimes were far off are made nigh by the blood of Messiah. Now therefore ye are no more strangers and foreigners, but fellow citizens with the saints, and of the household of Elohim."
Lastly, Paul encourages the assembly of Messiah to celebrate Passover/Unleavened Bread, why wouldn't that apply to the other feast days also?
1 Corinthians 5:8
"Therefore let us keep the feast, not with old leaven, neither with the leaven of malice and wickedness; but with the unleavened bread of sincerity and truth."
Sukkot 2023
The Command
Leviticus 23:34-36
"Speak unto the children of Israel, saying, the fifteenth day of this seventh month shall be the feast of tabernacles for seven days unto YHWH. On the first day shall be a holy convocation: you shall do no servile work therein. Seven days you shall offer an offering made by fire unto YHWH: on the eighth day shall be an holy convocation unto you; and you shall offer an offering made by fire unto YHWH: it is a solemn assembly; and ye shall do no servile work therein." Link
We are the children of Israel by faith (evidence)
When?
This year on the calendar we observe, Sukkot will begin on the evening of the 30th of Sept (when the 15th day of YHWH's calendar begins, after sunset), and end on the evening of the 8th of October. The 'First day' (sabbath) will be the evening from the 30th to the 1st of Oct. The 'Eighth day' (sabbath) will be the evening of the 7th to the evening of the 8th. On these two days there is no work to be done, except meal preparation (it is a feast after-all!). Those two days are days of 'holy convocations' or gatherings which we will talk about what we can do to celebrate shortly. Take a look below
How/Why?
Growing up, this was my favorite festival of all.  I remember when my dad and grandfather would build the sukka outside and then my grandmother and I couldn't wait to bring it to life with the palm branches, fruits and other fun decorations to commemorate that great week! This feast is literally the most fun of all of Yahuah's seven feast days. Part of the commandment in the Torah regarding this day is to rejoice! 
It truly grieves my heart for those who call the Torah a burden, as they don't know what they are missing out on!
Deuteronomy 16:13-15
"You shall keep the Feast of Cukkoth (Tabernacles) seven days, after that you have gathered in your threshing floor and your wine: And you shall rejoice in your feast, you, and your son, and your daughter, and your manservant, and your maidservant, and the Levite, the stranger, and the fatherless, and the widow, that are within your gates. Seven days shall you keep a solemn feast unto YHWH in the place which YHWH shall choose: because YHWH shall bless you in all your increase, and in all the works of your hands, therefore you shall surely rejoice." Link
1 John 5:2-3
"By this we know that we love the children of Elohim, when we love Elohim, and keep his commandments. For this is the love of Elohim, that we keep his commandments: and his commandments are not grievous"
For many, this is a time to gather in large groups and literally go camping for a week (plus a bonus 8th day). A concept to remember the time in the wilderness when the children of Israel had to dwell in temporary shelters, or booths:
Leviticus 23:42-43
"Ye shall dwell in sukkas (booths) seven days; all that are Israelite born shall dwell in sukkas: That your generations may know that I made the children of Israel to dwell in sukkas, when I brought them out of the land of Egypt: I am YHWH your ELOHIM." Link
If you don't have a group to Sukkot with, no worries, just put up a tent or lean-to, or any type of temporary shelter in your backyard and spend some extra time with Yah, away from our comfy modern lifestyles in Egypt. Quite frankly, this is good training for the days ahead.  Will we be ready? Or will we be murmurers and complainers like the first Exodus when our modern conveniences are gone?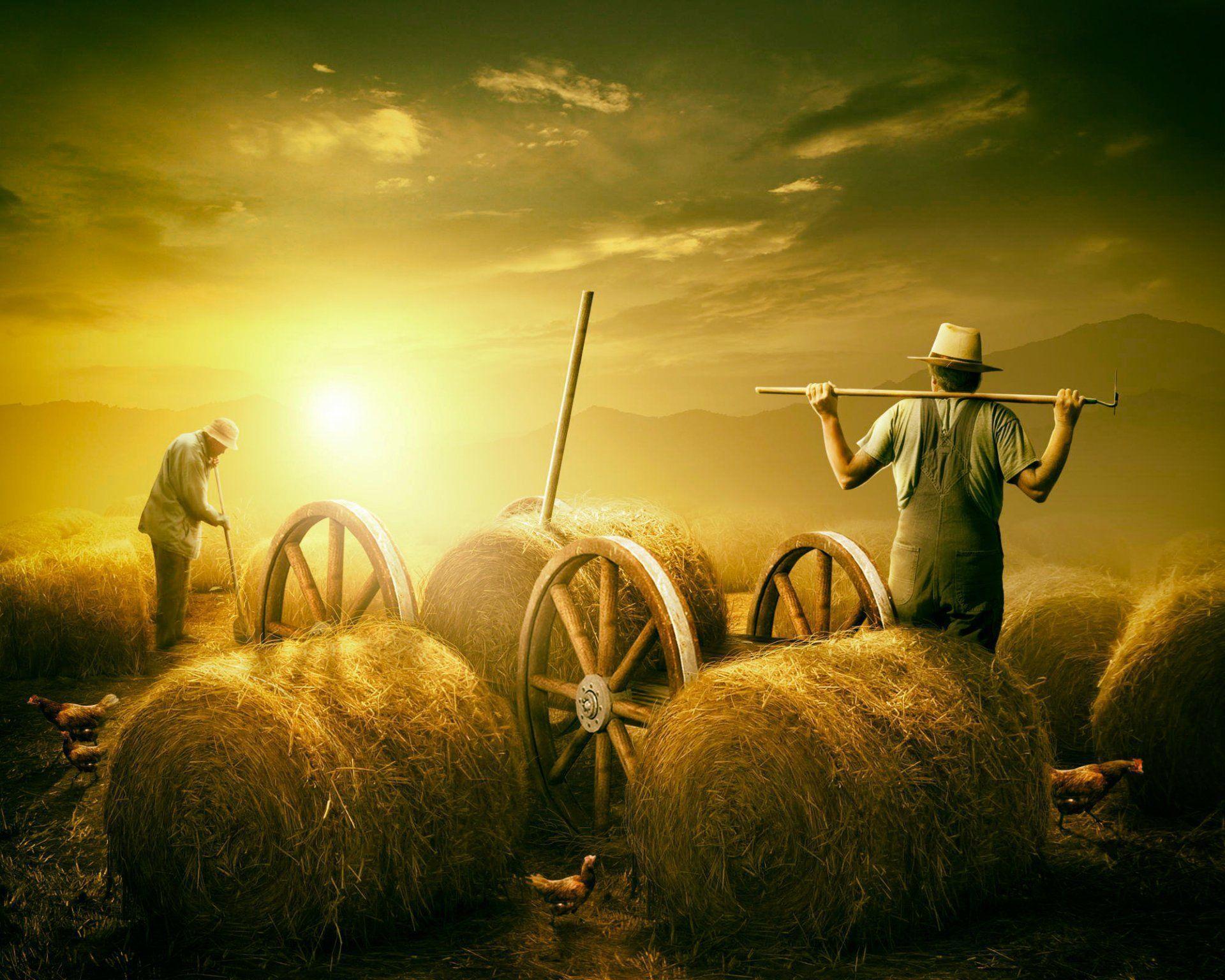 Most of us are far removed from an agricultural lifestyle, however, Sukkot is a festival of the harvest:
Leviticus 23:39
"Also in the fifteenth day of the seventh month, when ye have gathered in the fruit of the land, ye shall keep a feast unto YHWH seven days: on the first day shall be a Shabbath, and on the eighth day shall be a Shabbath" Link
This is a time to be grateful for the provisions he has bestowed upon us.
Phillipians 4:11-13
"Not that I speak from need, for I have learned to be content in whatever circumstances I am. I know how to get along with little, and I also know how to live in prosperity; in any and every circumstance I have learned the secret of being filled and going hungry, both of having abundance and suffering need. I can do all things through Him who strengthens me"
We are to bring an offering:
Leviticus 23:36
"Seven days ye shall offer an offering made by fire unto YHWH: on the eighth day shall be a holy assembly unto you; and ye shall offer an offering made by fire unto YHWH: it is a solemn assembly; and ye shall do no servile work therein" Link
How we do it today:
1 Peter 2:5
"You also, as living stones, are being built up as a spiritual house for a holy priesthood, to offer spiritual sacrifices that are acceptable to Elohim through Yahusha Ha'Mashiach"
Hebrews 13:15
"By him (Yahusha) therefore let us offer the sacrifice of praise to Elohim continually, that is, the fruit of our lips giving thanks to his name"
Psalm 141:2
"Let my prayer be set forth before you as incense; and the lifting up of my hands as the evening sacrifice"
Romans 12:1-2
"I beseech you therefore, brethren, by the mercies of Elohim, that ye present your bodies a living sacrifice, holy, acceptable unto Elohim, which is your reasonable service. And be not conformed to this world: but be ye transformed by the renewing of your mind, that ye may prove what is that good, and acceptable, and perfect, will of Elohim"
Sing and give praise to him like there is no tomorrow (you never know).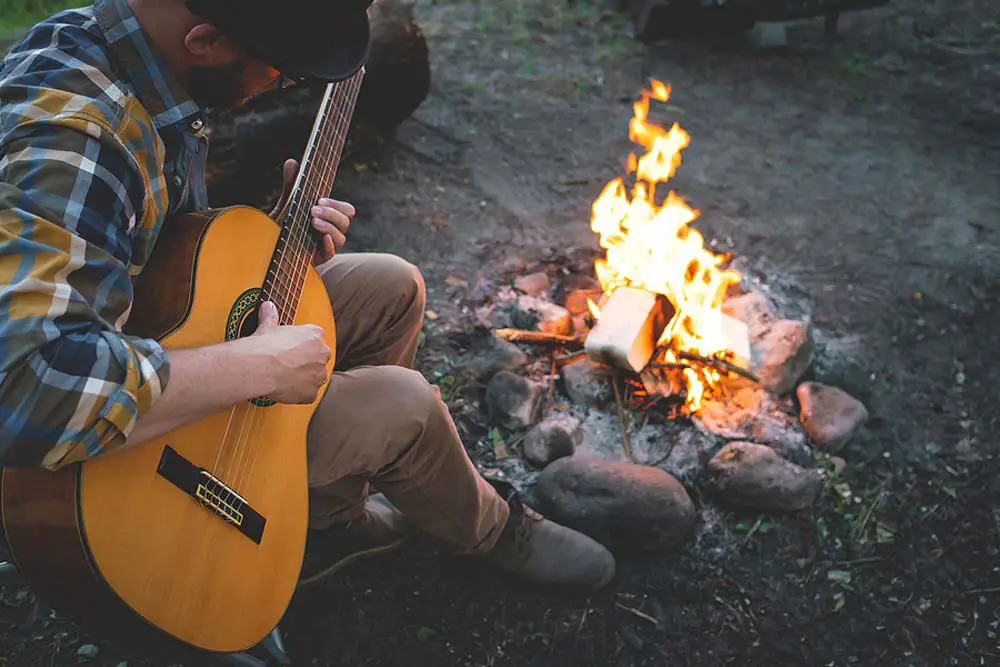 Psalm 68:1-5
"Let Elohim arise, let his enemies be scattered: let them also that hate him flee before him. As smoke is driven away, so drive them away: as wax melts before the fire, so let the wicked perish at the presence of Elohim. But let the righteous be glad; let them rejoice before Elohim: yea, let them exceedingly rejoice. Sing unto Elohim, sing praises to his name: extol him that rides upon the heavens by his name YAH, and rejoice before him. A father of the fatherless, and a judge of the widows, is Elohim in his holy habitation"
In short, we camp for eight days with others if possible. To YHWH, we eat, sing, dance, rejoice, enjoy campfires, read scriptures and much more! This is literally the most wonderful time of the year for followers of Messiah!
Climates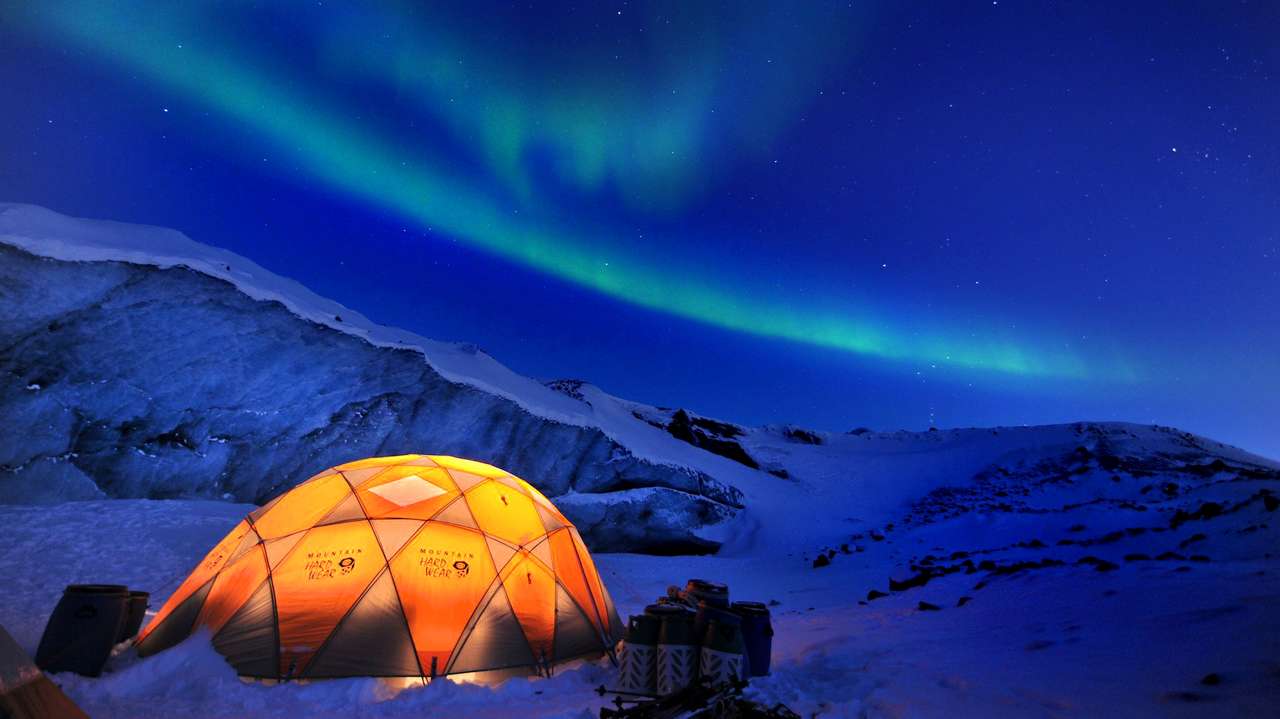 This celebration was made for the fair climate in the land of Israel. In our dispersion, this isn't realistic for all (love you brother Frank in Alaska :D). My only suggestion would be to do what you can, when you can, and as always, take it to Yah in prayer. We get better at it each year! DON'T FORGET — HAVE FUN AND PRAISE YAH!
Yahusha's Declaration During Sukkot
John 7:37-38
"In the last day, that great day of THE feast, Yahusha stood and cried, saying, If any man thirst, let him come unto me, and drink. He that believes on me, as the scripture hath said, out of his belly shall flow rivers of living water." Link

What a prophetic image, pointing to the Tree and the river of life proceeding out of the midst of New Jerusalem, where Yahuah and Yahusha will 'Tabernacle' (dwell) with us!  Keep in mind, each feast points to our messiah and this one is no exception. Even though we are waiting for the full fulfillment of this, he did come and tabernacle amongst us already!
John 1:14
"And the Word was made flesh, and dwelt among us, (and we beheld his glory, the glory as of the only begotten of the Father,) full of grace and truth"
Revelation 22:1-5
"And he shewed me a pure river of water of life, clear as crystal, proceeding out of the throne of Elohim and of the Lamb. In the midst of the street of it, and on either side of the river, was there the tree of life, which bare twelve manner of fruits, and yielded her fruit every month: and the leaves of the tree were for the healing of the nations. And there shall be no more curse: but the throne of Elohim and of the Lamb shall be in it; and his servants shall serve him: And they shall see his face; and his name shall be in their foreheads. And there shall be no night there; and they need no candle, neither light of the sun; for YHWH gives them light: and they shall reign for ever and ever."
HalleluYah!
Sukkot is known as the wedding feast of the Lamb!
Revelation 19:6-9
"And I heard as it were the voice of a great multitude, and as the voice of many waters, and as the voice of mighty thunderings, saying, HalleluYah!: for YHWH Elohim omnipotent reigns. Let us be glad and rejoice, and give honor to him: for the marriage of the Lamb is come, and his wife has made herself ready. And to her was granted that she should be arrayed in fine linen, clean and white: for the fine linen is the righteousness of saints. And he said unto me, Write, Blessed are they which are called unto the marriage supper of the Lamb. And he said unto me, These are the true sayings of Elohim"
Will you be invited and allowed to enter?
Matthew 7:21-23
"Not every one that says unto me, Lord, Lord, shall enter into the kingdom of heaven; but he that does the will of my Father which is in heaven. Many will say to me in that day, Lord, Lord, have we not prophesied in your name? and in your name have cast out devils? and in your name done many wonderful works? And then will I profess unto them, I never knew you: depart from me, ye that work iniquity"
Lastly, it is also very interesting that this will be celebrated by all nations during the Reign of Yahusha and his saints. This is one of the many reasons I believe the 1000 year reign hasn't happened yet:
Zechariah 14:16-19
"And it shall come to pass, that every one that is left of all the nations which came against Jerusalem shall even go up from year to year to worship the King, YHWH Tseva'oth, and to keep the feast of tabernacles. And it shall be, that whoso will not come up of all the families of the earth unto Jerusalem to worship the King, YHWH Tseva'oth, even upon them shall be no rain. And if the family of Egypt go not up, and come not, that have no rain; there shall be the plague, wherewith YHWH will smite the heathen that come not up to keep the feast of tabernacles. This shall be the punishment of Egypt, and the punishment of all nations that come not up to keep the feast of tabernacles." Link
Can you even begin to imagine what that would look like? All the nations of the earth assembling around New Jerusalem, camping, singing, eating, drinking, blessing, dancing and celebrating our creator? WOW, just wow!
Brothers and sisters, I hope this was an encouragement to you and your family and I pray that you will be keeping his Feast days (regardless of what calendar you observe) and praise him for all he has and will do for us for all of eternity, as these set-apart days are a blessing and a gift to us!
Ephesians 4:1-6
"Therefore I, the prisoner of the Master, urge you to walk in a manner worthy of the calling with which you have been called, with all humility and gentleness, with patience, bearing with one another in love, being diligent to keep the unity of the Spirit in the bond of peace. There is one body and one Spirit, just as you also were called in one hope of your calling; one Master, one faith, one baptism, one Elohim and Father of all who is over all and through all and in all"
All esteem and glory to Yahuah through Yahusha.
May:
YHWH bless you and keep you,
YHWH make his face shine upon you and be gracious unto you,
YHWH lift up his countenance upon you and give you Shalom
(Numbers 6:24-26)
POTV Sukkot in Lebanon, MO: Sept 29th – Oct 9th Sukkot Registration