There is a passage in 1st Timothy 2 that should be addressed. It shows us clearly there is more to the walk than simply obtaining salvation. This redemption by our Messiah is astounding, and we are not diminishing how marvelous it is. We are plainly sharing that we are to also "come to the Truth" after obtaining deliverance through faith in Messiah. Let us reason together for a moment.
This is good and acceptable in the sight of Elohim our Savior, who wants all people to be saved and to come to the knowledge of the Truth."

1 Timothy 2:3-4
If we can be honest with one another, we see two steps here given by the words from the pen of Paul.
1: Be saved
2: Come to the knowledge of the Truth
Salvation
We know that this is obtained only by the mercy of our Heavenly Father; sending his beloved son, The Word as an offering for our sins. Those that believe in him do in fact obtain this amazing gift that was bought with a heavy price.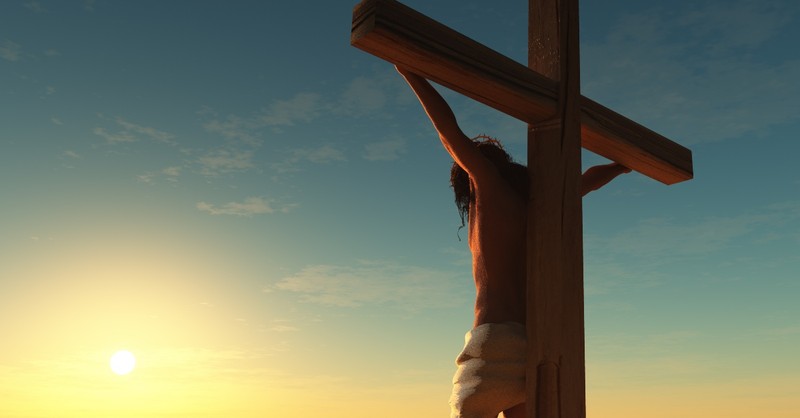 For by grace you have been saved through faith; and this is not of yourselves, it is the gift of Elohim; not a result of works, so that no one may boast.

Ephesians 2:8-9
It's time to realize that salvation is the beginning of our walk, not the final step across the finish line. Peter instructs us to 'grow'.
As newborn babes, desire the sincere milk of the word, that you may grow by it.

1 Peter 2:2
Paul also demonstrates this in The Book of Hebrews.
For though by this time you ought to be teachers, you have need again for someone to teach you the elementary principles of the actual words of Elohim, and you have come to need milk and not solid food. For everyone who partakes only of milk is unacquainted with the word of righteousness, for he is an infant. But solid food is for the mature, who because of practice have their senses trained to distinguish between good and evil. Therefore leaving the elementary teaching about Messiah, let us press on to maturity, not laying again a foundation of repentance from dead works and of faith toward Elohim, of instruction about baptisms and laying on of hands, and about the resurrection of the dead and eternal judgment. And this we will do, if Elohim permits.

Hebrews 5:12-6:3
I humbly submit to you, that this is in reference to our verse in focus:
…who wants all people to be saved and to come to the knowledge of the Truth.

1 Timothy 2:4
So, What is "The Truth?
Your righteousness is an everlasting righteousness and your Torah is the Truth.

Psalm 119:142
And hereby we do know that we know him, if we keep his commandments. He that says, I know him, and doesn't keep his commandments, is a liar, and the Truth is not in him.

1 John 2:3-4
Pilate therefore said unto him, are you a king then? Yahusha answered, you said that I am a king. To this end was I born, and for this cause came I into the world, that I should bear witness unto the Truth. Every one that is of the Truth hears my voice

John 18:37
We know that Messiah walked perfectly in 'The Truth', the Torah (the law) of The Most High. By doing so, he bore witness to The Truth. Likewise, anyone who is of 'The Truth', hears his voice (obeys).
Because that Abraham obeyed my voice, and kept my charge, my commandments, my statutes, and my Torah.

Genesis 26:5
If you will listen to the voice of Yahuah your Elohim, to keep his commandments and his statutes which are written in this book of the Torah, and if you turn unto Yahuah your Elohim with all thine heart, and with all your soul.

Deuteronomy 30:10
Are you saved? Have you been led to The Truth? Keep in mind, in John 14:6 Messiah stated that he was:
The Way
Blessed are the undefiled in the way, who walk in the Torah of Yahuah

Psalm 119:1
The Truth
Your righteousness is an everlasting righteousness, and your Torah is The Truth.

Psalm 119:142
And The Life
And he said unto them, Set your hearts unto all the words which I testify among you this day, which you shall command your children to observe to do, all the words of this Torah. For it is not a vain thing for you; because it is your life

Deuteronomy 32:46-47
The Torah of the wise is a fountain of life, to depart from the snares of death

Proverbs 13:14
He declared that he was/is The Word of Yahuah! The Torah is the instructions of life our Heavenly Father has given us. Though the mainstream churches teach that it is done away with, or antiquated, or irrelevant, I'm here to say that we've inherited lies. Our merciful Father has once again began to open the eyes of his people back to His Truth, for it is they, who believe and obey who will enter the gates of New Jerusalem.
Open you the gates, that the righteous nation which keeps The Truth may enter in.

Isaiah 26:2
You may be saying to yourself, Paul said the Torah (law) was done away with. Please keep these verses in mind as well:
But this I confess unto you, that after the way which they call heresy, so worship I the Elohim of my fathers, believing all things which are written in the Torah and in the prophets

Acts 24:14
For not the hearers of the Torah are just before Elohim, but the doers of the Torah shall be justified

Romans 2:13
Do we then make void the Torah through faith? Elohim forbid: yea, we establish the Torah

Romans 3:31
Wherefore the Torah is holy, and the commandment holy, and just, and good

Romans 7:12
For we know that the Torah is spiritual

Romans 7:14
If you're led by His spirit, it should guide you to His Truth. Messiah plainly declared it to be this way.
Howbeit when he, the Spirit of Truth, is come, he will guide you into all Truth: for he shall not speak of himself; but whatsoever he shall hear, that shall he speak: and he will show you things to come

John 16:13
In fact, the whole reason he gave us his spirit is to help us walk in his Torah, as prophesied by Ezekiel.
Moreover, I will give you a new heart and put a new spirit within you; and I will remove the heart of stone from your flesh and give you a heart of flesh. And I will put My Spirit within you and bring it about that you walk in My statutes, and are careful and follow My ordinances

Ezekiel 36:26-27
Many have been withheld this vital information for our walk, but the time of ignorance and apostasy is coming to an end for his people. HalleluYah! Praise be to Yahuah through his son Yahusha for making the way visible to us.
To learn more about salvation and coming to the knowledge of The Truth, please visit this playlist titled: "Basics of The Way".
Shalom and blessings to you along your journey!