We live in the end times; and many believe we are one of the final generations. Because of this, most of us grew up with a heart void of the true love of Elohim, the creator of our souls. As a result of this, we have lived our lives with a longing in our hearts that was never fully satisfied. We were led to fill it with whatever the world said would make us happy. Homes, cars, clothing, jewelry, college degrees, careers, video games, sexual gratification, parties, drunkenness, drugs, gluttony, medications and much more.
What many of us have experienced and realized, none of these things come with lasting satisfaction. In fact, in many cases, they become an irrational addiction, weighing us down with extreme highs and lows. Today, we will share with you, how you can break this heavy chain, these needless burdens from off your life, that you may walk as he designed you to, free and filled with joy, regardless of what comes your way.
"Love not the world, neither the things that are in the world. If any man love the world, the love of the Father is not in him. For all that is in the world, the lust of the flesh, and the lust of the eyes, and the pride of life, is not of the Father, but is of the world. And the world passes away, and the lust thereof: but he that does the will of Elohim lives for ever."
1 John 2:15-17

This topic may not be suitable for young children.
I want to start out by saying, not all of us have fallen into these traps. I've met many of you who have lived decent lives and praise Yahuah for that! Nevertheless, many of us have and some of you out there still struggle with various addictions and or lusts. This study is for you.
Who Am I To Speak On Such Matters?
My name is Adam, I'm 39 years old and I have lived the story of the Prodigal Son. At different points in my life, I was addicted to various lusts of the world. Alcohol, tobacco, cannabis, adderall, pain pills, xanax, sexual immorality, pornography, social media, video games, Hollywood movies, pro football, career, idolatry of physical items; cars, motorcycles, fancy suits, homes, boats and really anything money could buy. I was successful in the business world, which was an unhealthy mixture with my desires. I got what I wanted, when I wanted it, and it was to my destruction. I've been there and done it.

I bought what the world was selling, hook, line and sinker.
I know what it's like to have that aching inside your mind; telling you that you have to have, or do this or that. I know that feeling of not being able to go to one day without satisfying some sort of addiction. I know that emptiness of just wanting to feel something. I know that pain of wanting to stop, but it seems impossible. I've been to the depths of depravity — to the point of wanting to kill myself over this hole in my heart that couldn't be healed.
I'm here to say, whatever your addiction or lust is, big or small, you can stop. It doesn't matter if we're talking cigarettes or pornography. If someone like me can be 100% addiction free through the power of Yahuah, so can you. Today, I'd like to share with you, what I've learned along this journey and how the Most High; the Elohim of Abraham, Isaac and Jacob gave me victory through his Son, Yahusha of Nazareth.
TRUE SATISFACTION
Here's the truth that most will not tell you. Your entire being can be fully satisfied by aligning yourself to your creator. When you do this, you will be satiated, filled. Something the lusts of this world can never do, but that's what it sells nonetheless.
"He who loves money will not be satisfied with money, nor he who loves wealth with his income; this also is vanity."
Ecclesiastes 5:10

Whether it's money, possessions, or any addiction, this is the human condition. When it comes to the things of this world, it will never fully satisfy you, and this is why you can't seem to stop; or at best, you replace it with something else. For example, you may be able to stop your gluttonous eating by replacing it with a healthier diet and exercise, but after a while, even having a body in better shape and a smaller waist doesn't really bring you that delight that you anticipated (I know). Don't get me wrong, a healthier lifestyle is good, and having a home, or cars, or clothing isn't sinful in nature, that's not the point.
The point is, a life void of the real fear of Yahuah (the True Elohim of all) and faithful service to him, is a lifetime of chasing the next fix.
It doesn't matter if you're chasing drugs, alcohol, amassing possessions, or wealth, or even your career, this is how Satan creates slaves. Think of a drug dealer, they make customers, and they keep coming back without any effort. If you want to be fully quenched within, then read (listen) on . You may be saying to yourself, I believe, I'm just struggling with this one area. Once you've fully given yourself over to him, you can be fully rid of all addictions and lusts.
"Wherein in time past you walked according to the course of this world, according to the prince of the power of the air, the spirit that now works in the children of disobedience: Among whom also we all had our conversation in times past in the lusts of our flesh, fulfilling the desires of the flesh and of the mind; and were by nature the children of wrath, even as others. But Elohim, being rich in mercy, because of the great love with which he loved us,even when we were dead in our trespasses, made us alive together with Messiah—by grace you have been saved"
Ephesians 2:2-5

Let's not forget where we started. At some point in our lives we believed with all of our heart, that our Messiah saved us and set us free by his willing sacrifice. Let us remember that moment and revive it — think about what he really did for us. It's the greatest love story ever told! Dig deep within yourself and let this give you strength to get back up and finish this race, clean and free from the spots and blemishes this world offers.
"Likewise think you also, that you are dead to sin, but are alive to Elohim in Yahusha Ha'Machiach, our Adoni. Let not sin reign therefore in your mortal body, that you should obey it in the lusts thereof: Neither give you your members, as weapons of unrighteousness unto sin: but give yourselves unto Elohim, as they that are alive from the dead, and give your members as weapons of righteousness unto Elohim."
Romans 6:11-13

The Elohim of Abraham, Isaac and Jacob is raising up an army once again. It's time to clean up oh Israel, and prepare yourselves to take part in what's to come.
MOTIVATION
"For the word of Elohim is quick, and powerful, and sharper than any two edged sword, piercing even to the dividing asunder of soul and spirit, and of the joints and marrow, and is a discerner of the thoughts and intents of the heart."
Hebrews 4:12
Perhaps you need some motivation. Since we know time is coming to an end, and the day that the master comes back is very nigh. How embarrassing it would be if he returned while you were satisfying your lust — picture it right now, whatever it is. Would he be pleased with it? Do you think he's thrilled every time you do it? These are some of the questions the Ruach led me to ask myself, to light a fire within. To start burning with a greater zeal for him, rather than fleshly lusts.
"The eyes of Yahuah are in every place, beholding the evil and the good."
Proverbs 15:3
Since his eyes are everywhere, imagine what he sees us doing every day. This should put a fire underneath us.
"When, then, these angels departed, lo, there came other angels to worship in the presence of the majesty, to meet therewith, and they were weeping. And the spirit of Elohim went forth to meet them, and the voice of Elohim came, saying: Whence are ye come, our angels bearing burdens, ministers of the news of the world? They answered and said in the presence of Elohim: We are come from them which have called upon thy name, and the snares of the world have made them wretched, devising many excuses at all times, and not making so much as one pure prayer out of their whole heart all the time of their life. Wherefore then must we be with men that are sinners? And the voice of Elohim came unto them: Ye must minister unto them until they turn and repent; but if they return not unto me, I will judge them. Know therefore, O children of men, that whatsoever is wrought by you, the angels tell it unto Elohim, whether it be good or evil."
Apocalypse of Paul Ch.10

How often do we make excuses and justify what we do? Let us cease from this habit!
Our opportunities to flee the lusts of this world is closing. Let's get serious with our walk while we still have an opportunity.
"Hear, my elect," says Yahuah. "Behold, the days of tribulation are at hand, and I will deliver you from them. Do not fear or doubt, for Elohim is your guide. You who keep my commandments and precepts," says Yahuah Elohim, "do not let your sins pull you down, or your iniquities prevail over you." Woe to those who are choked by their sins and overwhelmed by their iniquities, as a field is choked with underbrush and its path overwhelmed with thorns, so that no one can pass through! It is shut off and given up to be consumed by fire."
2 Esdras 16:74-78

Right now is the worst possible time in history to be choked up by your lusts. Reset, let go, and bear the fruit he desires of you.
"Bring forth therefore fruits meet for repentance: And think not to say within yourselves, We have Abraham to our father: for I say unto you, that Elohim is able of these stones to raise up children unto Abraham. And now also the axe is laid unto the root of the trees: therefore every tree which brings not forth good fruit is cut down, and cast into the fire."
Matthew 3:8-10

Thousands of years ago, the Jews relied on their heritage of being a child of Abraham for safety, thinking no judgment would come upon their rotten actions. Today, even Christians say something similar. "We're saved, so it doesn't matter if I keep doing this or that, He won't reject me."
"Behold, you trust in lying words, that cannot profit. Will you steal, murder, and commit adultery, and swear falsely, and burn incense unto Baal, and walk after other gods whom you know not; And come and stand before me in this house, which is called by my name, and say, We are delivered (saved) to do all these abominations? Is this house, which is called by my name, become a den of robbers in your eyes? Behold, even I have seen it, says Yahuah. But go you now unto my place which was in Shiloh, where I set my name at the first, and see what I did to it for the wickedness of my people Israel.
Jeremiah 7:8-12

&
"And, although you sinners say: "All our sins shall not be searched out and be written down," nevertheless they shall write down all your sins every day. And now I show unto you that light and darkness, day and night, see all your sins. Be not godless in your hearts, and lie not and alter not the words of uprightness, nor charge with lying the words of the Holy Great One"
Enoch 104:7-9
It's time to flee these lusts brethren, and in a moment, we will show you exactly how to do it. The bottom line is, you need to fear Yahuah to the point of wanting to make a change, a radical change, and these Words should stir you up to do it.

"You have heard that it was said by them of old time, you shall not commit adultery: But I say unto you, That whosoever looks on a woman to lust after her has committed adultery with her already in his heart. And if your right eye offends you, pluck it out, and cast it from you: for it is profitable for you that one of your members should perish, and not that your whole body should be cast into hell. And if your right hand offends you, cut it off, and cast it from you: for it is profitable for you that one of your members should perish, and not that your whole body should be cast into hell."
Matthew 5:27-30

Surely, Messiah Yahusha was serious about us walking away from lusts, especially sexually immoral ones. Those of you looking to quit pornography, this should put some healthy fear in your body. Perhaps enough to make some sweeping changes, today, no more delays.
"Know you not that the unrighteous shall not inherit the kingdom of Elohim? Be not deceived: neither fornicators, nor idolaters, nor adulterers, nor effeminate (males acting like females), nor abusers of themselves with mankind (homosexual), Nor thieves, nor covetous, nor drunkards, nor revilers (contentious), nor extortioners, shall inherit the kingdom of Elohim."
1 Corinthians 6:9-10

"This I say then, Walk in the Spirit, and you shall not fulfill the lust of the flesh. For the flesh lusts against the Spirit, and the Spirit against the flesh: and these are contrary the one to the other: so that you cannot do the things that you would."
Galatians 5:16-17

Fight the good fight brothers and sisters. Fleshly lusts war against your spiritual growth. Do not let it any longer!
"For we know that the Torah is spiritual"
Romans 7:12
"Now the works of the flesh are manifest, which are these; Adultery, fornication, uncleanness, lasciviousness, Idolatry, witchcraft, hatred, strivings, jealousy, wrath, strife, seditions, heresies, envyings, murders, drunkenness, revelings, and such like: of the which I tell you before, as I have also told you in time past, that they which do such things shall not inherit the kingdom of Elohim."
Galatians 5:19-21

"But the fruit of the Spirit is love, joy, peace, long suffering, gentleness, goodness, faith, meekness, self-control: against such there is no law."
Galatians 5:22-23

What kind of fruit his hanging on your tree?
"Follow peace with all men, and holiness, without which no man shall see Yahuah:"
Hebrews 12:14

If we want to see him, we must get these addictions/lusts by the root. Let's do it together.
If you'd like help with accountability, the local leadership team is ready and willing to help. Email me at [email protected] and I'll get you connected. Please put "Accountabillity" as the subject line.
SATISFY THE THIRST
"Then came he to a city of Samaria, which is called Sychar, near to the parcel of ground that Jacob gave to his son Joseph. Now Jacob's well was there. Yahusha therefore, being wearied with his journey, sat thus on the well: and it was about the sixth hour. There came a woman of Samaria to draw water: Yahusha said unto her, Give me to drink. (For his disciples were gone away unto the city to buy meat.) Then saith the woman of Samaria unto him, How is it that you, being a Jew, asks drink of me, which am a woman of Samaria? for the Jews have no dealings with the Samaritans. Yahusha answered and said unto her, If thou knew the gift of Elohim, and who it is that says to you, Give me to drink; you would have asked of him, and he would have given you living water. The woman said unto him, Sir, you have nothing to draw with, and the well is deep: from where then do you have that living water? Art thou greater than our father Jacob, which gave us the well, and drank thereof himself, and his children, and his cattle? Yahusha answered and said unto her, Whosoever drinks of this water shall thirst again: But whosoever drinks of the water that I shall give him shall never thirst; but the water that I shall give him shall be in him a well of water springing up into everlasting life."
John 4:5-14

Here is a perfect example of what we were just discussing. Even though drinking water is not a lust, or an addiction, here Yahusha makes the condition evident. Though your thirst is temporarily satisfied by drinking water, you will thirst again. Our addictions and lusts are like this in many ways. When you seek to satisfy that craving; whatever it is, you are temporarily relieved, perhaps you even experience a bit of joy, but you will ache again, and it gets worse over time.
For example, you may feel really good about buying those new clothes all the time, and you receive temporary joy, yet as you know, it doesn't last. Not that buying clothes, or homes, or cars is sinful in nature, but when you attempt to satisfy that true longing with these items, they are like a band-aid, just covering up the putrid sore. Likewise, this is even more true for the cravings of the flesh. Here's the key, you have to thirst and hunger for something else — a radical change in your life. You need to shift your thirst and drink of the 'living waters'. You need to hunger for the true bread from heaven.
"Ho, everyone that thirsts, come you to the waters, and you that has no money, come, buy and eat: come, I say, buy wine and milk without money and without money. Why do you lay out money, and not for bread? and your labor without being satisfied? hearken diligently unto me, and eat that which is good, and let your soul delight in fatness. Incline your ears, and come unto me: hear, and your soul shall live, and I will make an everlasting covenant with you, even the sure mercies of David."
Isaiah 55:1-3

We have to have a true hunger for his word. Not feignedly, but with zeal, and purpose.
"But without faith it is impossible to please him: for he that comes to Elohim must believe that he is, and that he is a rewarder of them that diligently seek him."
Hebrews 11:6

When we set our eyes, soul, thirst and hunger upon his Word fully, we have a promise from above.
"Blessed are they which do hunger and thirst after righteousness: for they shall be filled"
Matthew 5:6
The only lasting breakthroughs in your life will come by the guidance of the Holy Spirit, and a hatred of your sin/addiction. This Ruach (Spirit) of Elohim comes through belief, repentance and baptism in the name of Yahusha, our messiah.
Have you been baptized (12 min)? Even if you have in the past, perhaps it's a great time for a refreshing?
"Nevertheless I tell you the truth; It is expedient for you that I go away: for if I go not away, the Comforter will not come unto you; but if I depart, I will send him unto you. And when he is come, he will reprove the world of sin, and of righteousness, and of judgment. Howbeit when he, the Spirit of truth, is come, he will guide you into all Truth."
John 16:7-8,13

"But thanks be to Elohim, which gives us the victory through our Adonai Yahusha Ha'Mashiach."
1st Corinthians 15:57
Also, confessing your sin, addiction or lust may just give you that kick start you need. When you conceal things, it eats away at you and has a downward spiraling effect. When you confess your faults before the throne and to one another, he gives you strength to pursue righteousness.
"And they were baptized of him in Jordan, confessing their sins."
Matthew 3:6
&
"Is any sick among you? Let him call for the Elders of the Assembly, and let them pray for him, and anoint him with oil in the Name of Yahusha. And the prayer of faith shall save the sick, and Yahuah shall raise him up: and if he have committed sins, they shall be forgiven him. Acknowledge your faults one to another, and pray one for another, that you may be healed: for the prayer of a righteous man avails much, if it be fervent."
James 5:14-16

We will come back to the 'thirst', after we discuss breaking down a few barriers.
BREAK FREE
Maybe you've been trying to quit, but haven't had success. Again, it's time for radical change, especially if your lust or addiction is sinful in nature. The scriptures tells us exactly how to break free:
"Is not this the fast that I choose: to loose the bonds of wickedness, to undo the straps of the yoke, to let the oppressed go free, and to break every yoke?"
Isaiah 58:6
While this passage is talking about letting others go free, how much more for ourselves? We burden and yoke ourselves with practices, addictions and lusts that weigh on our minds, on our soul. Perhaps one of the roots of your problems is unforgiveness. Either towards others, or even yourself. Let go of the heavy burden. Forgive others, forgive yourself and walk uprightly before your maker. We have all fallen short, don't let that keep you from getting back up. If you're extremely down on yourself, please see these two videos, they may help you 'get back up' on your feet, realizing the true depth of our Father's mercy.

"Come to Me, all you who labor and are heavy laden, and I will give you rest. Take My yoke upon you and learn from Me, for I am gentle and lowly in heart, and you will find rest for your souls. For My yoke is easy and My burden is light."
Matthew 11:28-30
Just as oxen would fully submit to the yoke of their master, so do we. When we do this, he will give us the strength to overcome, where otherwise we would not have of our own. Also, did you know, that when two oxen are yoked together, one is typically older and one younger, so that the younger can learn from the elder? We are yoked to Yahusha, that he may teach us as we continue in this walk!
THE SPIRIT BEHIND THE PROBLEM
"From where comes wars and fighting's among you? come they not hence, even of your lusts that war in your members? You lust, and have not: you kill, and desire to have, and cannot obtain: you fight and war, yet you have not, because you ask not. You ask, and receive not, because you ask amiss, that you may consume it upon your lusts. You adulterers and adulteresses, know you not that the friendship of the world is enmity with Elohim? Whosoever therefore will be a friend of the world is the enemy of Elohim. Do you think that the scripture says in vain, The spirit that dwells in us lusts to envy? But he gives more grace. Wherefore he says, Elohim resists the proud, but gives grace unto the humble. Submit yourselves therefore to Elohim. Resist the devil, and he will flee from you. Draw nigh to Elohim, and he will draw nigh to you. Cleanse your hands, you sinners; and purify your hearts, you double minded. Be afflicted, and mourn, and weep: let your laughter be turned to mourning, and your joy to heaviness. Humble yourselves in the sight of Yahuah, and he shall lift you up.
James 4:1-10

It has been debated for centuries as to which passage James (Yacob) was quoting. In my research, I've concluded that he was referencing the Testament of Judah, found in the Dead Sea Scrolls collection. This book gives us much more insight on the whole matter, and what's really at work here.
"Beware, therefore, my children, of fornication, and the love of money, and hearken to Judah your father. For these things withdraw you from the Torah of Elohim, and blind the inclination of the soul, and teach arrogance, and suffer not a man to have compassion upon his neighbor. They rob his soul of all goodness, and oppress him with toils and troubles, and drive away sleep from him, and devour his flesh. And he hinders the sacrifices of Elohim; and he remembers not the blessing of Elohim, he hearkens not to a prophet when he speaks, and resents the words of godliness. For he is a slave to two contrary passions, and cannot obey Elohim, because they have blinded his soul, and he walks in the day as in the night. My children, the love of money leads to idolatry; because, when led astray through money, men name as elohim those who are not elohim, and it causes him who has it to fall into madness. For the sake of money I lost my children, and had not my repentance, and my humiliation, and the prayers of my father been accepted, I should have died childless. But the Elohim of my fathers had mercy on me, because I did it in ignorance. And the prince of deceit blinded me, and I sinned as a man and as flesh, being corrupted through sins; and I learnt my own weakness while thinking myself invincible. Know, therefore, my children, that two spirits wait upon man-the spirit of truth and the spirit of deceit. And in the midst is the spirit of understanding of the mind, to which it belongs to turn wheresoever it will. And the works of Truth and the works of deceit are written upon the hearts of men, and each one of them Yahuah knows. And there is no time at which the works of men can be hid; for on the heart itself have they been written down before Yahuah. And the spirit of truth testifies all things, and accuses all; and the sinner is burnt up by his own heart, and cannot raise his face to the judge."
Testament of Judah 3:37-50
These devils know how to separate you from Elohim. Sin, lusts and addictions create space and separation.
Just as Paul said, "We wrestle not against flesh and blood, but against powers and principalities…" These evil spirits are at war with us. When we have addictions, big or small, we give an opportunity to the enemy to creep in, like having a chink in the armor — a foothold for the devil to get in. Close up those gaps, repair the breach and stay whole!
"And if Satan rise up against himself, and be divided, he cannot stand, but hath an end. No man can enter into a strong man's house, and spoil his goods, except he will first bind the strong man; and then he will spoil his house."
Mark 3:26-27

This is exactly why unclean spirits want to keep you 'bound up' in your lusts. Break free.
Next, is a very little known passage from Jubilees 10, where we see how this all operates. After we know the 'how', we can get to the remedy.
"AND in the third week of this jubilee the unclean devils began to lead astray the children of the sons of Noach, and to make to err and destroy them. And the sons of Noach came to Noach their father, and they told him concerning the devils which were leading astray and blinding and slaying his sons' sons. And he prayed before YAHUAH ELOHAYU, and said: ELOHIYM of the spirits of all flesh, who has shown mercy unto me and has saved me and my sons from the waters of the flood, and has not caused me to perish as you did the sons of perdition; For your grace has been great towards me, and great has been your mercy to my soul; Let your grace be lift up upon my sons, and let not wicked spirits rule over them lest they should destroy them from the earth. But do you bless me and my sons, that we may increase and multiply and replenish the earth. And you know how your Watchers, the fathers of these spirits, acted in my day: and as for these spirits which are living, imprison them and hold them fast in the place of condemnation, and let them not bring destruction on the sons of your servant, my ELOHIYM; for these are malignant, and created in order to destroy. And let them not rule over the spirits of the living; for you alone can exercise dominion over them. And let them not have power over the sons of the righteous from henceforth and forevermore. And YAHUAH ELOHAYNU bade us to bind all. And the chief of the evil spirits, Mastema (Satan), came and said: YAHUAH, Creator, let some of them remain before me, and let them hearken to my voice, and do all that I shall say unto them; for if some of them are not left to me, I shall not be able to execute the power of my will on the sons of men; for these are for corruption and leading astray before my judgment, for great is the wickedness of the sons of men. And he said: Let the tenth part of them remain before him, and let nine parts descend into the place of condemnation. And one of us he commanded that we should teach Noach all their medicines; for he knew that they would not walk in uprightness, nor strive in righteousness. And we did according to all his words: all the malignant evil ones we bound in the place of condemnation and a tenth part of them we left that they might be subject before Satan on the earth. And we explained to Noach all the medicines of their diseases, together with their seductions, how he might heal them with herbs of the earth."
Jubilees 10:1-12
Hopefully this is starting to make some sense. You wonder why you want to stop, but it seems impossible. It is highly probable, that an unclean/evil spirit is oppressing you. These devils are here to steal, kill and destroy you. They know they can draw you away from Yahuah, by tempting you into your lusts — keeping you in that prison.
"Behold, Yahuah's hand is not shortened, that it cannot save; neither his ear heavy, that it cannot hear: But your iniquities have separated between you and your Elohim, and your sins have hid his face from you, that he will not hear."
Isaiah 59:1-2

Messiah Yahusha tells us exactly how to be free of these, but it will take some effort on your part. Are you in?
"And when they were come to the multitude, there came to him a certain man, kneeling down to him, and saying, Adonai, have mercy on my son: for he is lunatic, and sore vexed: for often times he falls into the fire, and often into the water. And I brought him to thy disciples, and they could not cure him. Then Yahusha answered and said, O faithless and perverse generation, how long shall I be with you? how long shall I suffer you? bring him hither to me. And Yahusha rebuked the devil; and he departed out of him: and the child was cured from that very hour. Then came the disciples to Yahusha apart, and said, Why could not we cast him out? And Yahusha said unto them, Because of your unbelief: for verily I say unto you, If you have faith as a grain of mustard seed, you shall say unto this mountain, Remove hence to yonder place; and it shall remove; and nothing shall be impossible unto you. Howbeit this kind goes not out but by prayer and fasting."
Matthew 17:14-21

There it is again. Fasting. Brothers and sisters, if you have a lingering lust, or addiction that you want to be freed from, the key is in your hand. It is up to you to:
Have true faith in the Living Elohim.
KNOW that he can and will deliver you from ALL things by the blood and name of Yahusha Ha'Mashiach.
Pray and Fast (3-7 days as necessary).
Confess your fault/sin/addiction/lust.
Pray fervently.
Rebuke the unclean spirit in the name of Yahusha.
Be freed and walk in a newness of life.
I've heard testimonies about, and experienced myself, that Yahuah can do this for you without the aid of another, especially since we are scattered all over the four corners of the earth. However, if you're new in the walk and unsure, you may want to find someone established in the Truth, and someone you trust lay hands on you, while both of you are in a fasted state.
"Therefore also now, says Yahuah, turn you even to me with all your heart, and with fasting, and with weeping, and with mourning: And rend your heart, and not your garments, and turn unto Yahuah your Elohim: for he is gracious and merciful, slow to anger, and of great kindness, and repents himself of the evil."
Joel 2:12-13

Brothers and sisters, The Elohim of Abraham, Isaac and Jacob will hear your cry, your plea to him for a release of these evil chains. Do your part, put forth the effort and he will hear you. Fast, pray and ask for favor, for the strength to flee these heavy ways.
"He gave each person free choice: if a person wants to do good, he will be helped, but if a person wants to do evil, he will find a way. As for us, we will worship our Elohim who is our King, our Adonai, and our Savior, with love and awe. For your wisdom begins with the fear of Yahuah and if you truly understand Him, you will depart from evil. Remember and obey the Torah of Moses, the man of Elohim, so that you will live a blessed life all of your days. Ask your fathers, and they will teach you, ask your elders, and they will instruct you. Do not just listen to the Torah, but be strong and valiant to obey all of it. Hearing is like the seed, but a deed shows that the seed has taken root in you. It then becomes a tree of belief which produces the fruit of true righteousness.  What becomes of a smelly rotten seed if no root will come out of it? So, hurry. Be quick to hear and act. For if you are a true seed, if you have belief and righteousness, then Yahuah will bless you all with peace."
Gad The Seer 8:7-14

FILLED
Earlier, we spoke about having a lasting joy, being filled with righteousness. After being delivered from these unclean spirits, we need to continue in this walk in cleanliness, bearing the right fruit.
When we do this, we will find what we've been searching for, all our lives.
When we are filled, we won't heed to any desires to return back to our lusts.
"I am the true vine, and my Father is the husbandman. Every branch in me that bears not fruit he takes away: and every branch that bears fruit, he purges it, that it may bring forth more fruit. Now you are clean through the word which I have spoken unto you. Abide in me, and I in you. As the branch cannot bear fruit of itself, except it abide in the vine; no more can you, except you abide in me. I am the vine, you are the branches: He that abides in me, and I in him, the same brings forth much fruit: for without me you can do nothing. If a man abide not in me, he is cast forth as a branch, and is withered; and men gather them, and cast them into the fire, and they are burned. If you abide in me, and my words abide in you, you shall ask what you will, and it shall be done unto you. Herein is my Father glorified, that you bear much fruit; so shall you be my disciples. As the Father has loved me, so have I loved you: continue ye in my love. If you keep my commandments, you shall abide in my love; even as I have kept my Father's commandments, and abide in his love. These things have I spoken unto you, that my joy might remain in you, and that your joy might be full."
John 15:1-11

If you want lasting joy and peace that will keep you from returning back to whatever it was that you want to quit, be filled with the Torah of Yahuah — keep the commandments with all your being. This will satisfy your inner soul. David, a 'man after Yahuah's own heart', says it well.
"The Torah of Yahuah is perfect, converting the soul: the testimony of Yahuah is sure, making wise the simple. The statutes of Yahuah are right, rejoicing the heart: the commandment of Yahuah is pure, enlightening the eyes. The fear of Yahuah is clean, enduring for ever: the right rulings of Yahuah are true and righteous altogether. More to be desired are they than gold, yes, than much fine gold: sweeter also than honey and the honeycomb. Moreover by them is your servant warned: and in keeping of them there is great reward."
Psalm 19:7-11

It's like this. You know when you give a gift to someone, or give money to the poor, or do a good deed in general, and a good feeling comes over you? Walking in his Torah consistently and continuously gives you this type of lasting joy. This is how he made us. As the soul is never fully satisfied with the things of the world, it is totally fulfilled when walking in his Truth, his Torah — there is something ancient and rewarding about doing so. This is how his world operates. Here's an example of obedience and blessing:
"Whoever honors his father will be gladdened by his own children, and when he prays he will be heard."
Sirach (Ecclesiasticus) 3:5
He doesn't promise that life won't still come with challenges, but what he does give us is a sure footing, that no matter what, you are on solid ground and through his strength, you can get through anything.
"No testing has overtaken you that is not common to man. Elohim is faithful, and he will not let you be tested beyond your ability, but with the testing he will also provide the way of escape, that you may be able to endure it"
1 Corinthians 10:13
Brothers and sisters, you can do this, and he is ready to help you. This is the great contest that is before us.
"For what good is it to all that they live in sorrow now and expect punishment after death? O Adam, what have you done? For though it was you who sinned, the fall was not yours alone, but ours also who are your descendants.For what good is it to us, if an eternal age has been promised to us, but we have done deeds that bring death? And what good is it that an everlasting hope has been promised us, but we have miserably failed? Or that safe and healthful habitations have been reserved for us, but we have lived wickedly? Or that the glory of the Most High will defend those who have led a pure life, but we have walked in the most wicked ways? Or that a paradise shall be revealed, whose fruit remains unspoiled and in which are abundance and healing, but we shall not enter it, because we have lived in unseemly places? Or that the faces of those who practiced self-control shall shine more than the stars, but our faces shall be blacker than darkness?For while we lived and committed iniquity we did not consider what we should suffer after death." He answered and said, "This is the meaning of the contest which every man who is born on earth shall wage,that if he is defeated he shall suffer what you have said, but if he is victorious he shall receive what I have said.For this is the way of which Moses, while he was alive, spoke to the people, saying, 'Choose for yourself life, that you may live!' But they did not believe him, or the prophets after him, or even myself who have spoken to them. Therefore there shall not be grief at their destruction, so much as joy over those to whom salvation is assured."
2 Esdras 7:117-131

&
"Learn to do well; seek judgment, relieve the oppressed, judge the fatherless, plead for the widow. Come now, and let us reason together, says Yahuah: though your sins be as scarlet, they shall be as white as snow; though they be red like crimson, they shall be as wool. If you be willing and obedient, you shall eat the good of the land"
Isaiah 1:17-19

QUICK THOUGHTS ON COMMON ADDICTIONS
There are probably hundreds, if not thousands of different types of lusts and or addictions out there, but I want to at least cover some of the most common ones.
ALCOHOL
Drinking alcohol is not a sin. In fact, Yahuah had the Israelite's bring wine as a drink offering to be poured out upon the altar.
"And wine that makes glad the heart of man, and oil to make his face to shine, and bread which strengthens man's heart."
Psalm 104:15
Yahusha, our Messiah, also drank at Passover.Drunkenness is the problem and is sin. Remember the fruits of the spirit; self control. Modesty must be able to be maintained with alcohol, or else it will become a foothold for the devil.  The Testament of Judah has the wisest words we can find on this topic. Listen in.
"AND now I command you, my children, hearken to Judah your father, and keep my sayings to perform all the ordinances of Yahuah, and to obey the commands of Elohim. And walk not after your lusts, nor in the imaginations of your thoughts in haughtiness of heart; and glory not in the deeds and strength of your youth, for this also is evil in the eyes of Yahuah. Since I also gloried that in wars no comely woman's face ever enticed me, and reproved Reuben my brother concerning Bilhah, the wife of my father, the spirits of jealousy and of fornication arrayed themselves against me, until I lay with Bathshua the Canaanite, and Tamar, who was espoused to my sons. And now, my children, I say unto you, be not drunk with wine; for wine turns the mind away from, the Truth, and inspires the passion of lust, and leads the eyes into error. For the spirit of fornication has wine as a minister to give pleasure to the mind; for these two also take away the mind of man. For if a man drink wine to drunkenness, it disturbs the mind with filthy thoughts leading to fornication, and heats the body to carnal union; and if the occasion of the lust be present, he works the sin, and is not ashamed. Such is the inebriated man, my children; for he who is drunken reverences no man. For, lo, it made me also to err, so that I was not ashamed of the multitude in the city, in that before the eyes of all I turned aside unto Tamar, and I wrought a great sin, and I uncovered the covering of my sons' shame. After I had drunk wine I reverenced not the commandment of Elohim, and I took a woman of Canaan to wife. For much discretion needs the man who drinks wine, my children; and herein is discretion in drinking wine, a man may drink so long as he preserves modesty. But if he go beyond this limit the spirit of deceit attacks his mind, and it makes the drunkard to talk filthily, and to transgress and not to be ashamed, but even to glory in his shame, and to account himself honorable. He that commits fornication is not aware when he suffers loss, and is not ashamed when put to dishonor. For even though a man be a king and commit fornication, he is stripped of his kingship by becoming the slave of fornication, as I myself also suffered. For I gave my staff, that is, the stay of my tribe; and my girdle, that is, my power; and my diadem, that is, the glory of my kingdom. And indeed I repented of these things; wine and flesh I eat not until my old age, nor did I behold any joy. And the angel of Elohim showed me that for ever do women bear rule over king and beggar alike. And from the king they take away his glory, and from the valiant man his might, and from the beggar even that little which is the stay of his poverty. Observe, therefore, my children, the right limit in wine; for there are in it four evil spirits–of lust, of hot desire, of profligacy, of filthy lucre. If you drink wine in gladness, be ye modest in the fear of Elohim. For if in your gladness the fear of Elohim departs, then drunkenness arises and shamelessness steals in. But if you would live soberly do not touch wine at all, lest you sin in words of outrage, and in fighting's and slanders, and transgressions of the commandments of Elohim, and you perish before your time. Moreover, wine reveals the mysteries of Elohim and men, even as I also revealed the commandments of Elohim and the mysteries of Jacob my father to the Canaanitish woman Bathshua, which Elohim bade me not to reveal. And wine is a cause both of war and confusion. And now, I command you, my children, not to love money, nor to gaze upon the beauty of women; because for the sake of money and beauty I was led astray to Bathshua the Canaanite. For I know that because of these two things shall my race fall into wickedness."
Testament of Judah 3:1-3,10-31
Either continue in moderation and with self control, or get rid of it. If someone like me can do it, so can you.
DRUGS & MEDICATIONS
This is a touchy subject for quite a few people out there. We conducted a pretty thorough study on the subject and if you'd like to search deeper into this, please see this study on 'Pharmakeia"
Here's the bottom line.
"Blessed are they that do his commandments, that they may have right to the tree of life, and may enter in through the gates into the city. For without are dogs, and sorcerers (pharmakeia), and whoremongers, and murderers, and idolaters, and whosoever loves and makes a lie."
Revelation 22:14-15

PORNOGRAPHY & SEXUAL IMMORALITY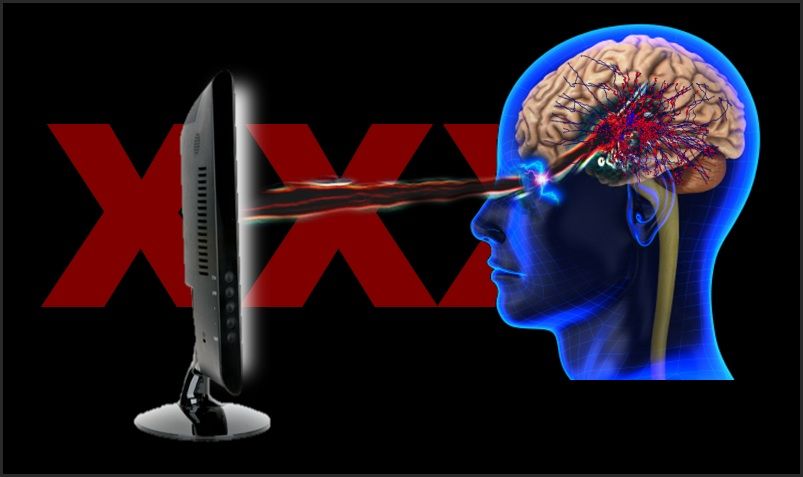 I would imagine this is one of the top offenders. With literally anything at your finger tips, online porn has swept away entire generations. We must stop this at once family.
What are your eyes beholding?
"Flee fornication. Every sin that a man does is without the body; but he that commits fornication sins against his own body. What? don't you know that your body is the temple of the Holy Spirit which is in you, which you have of Elohim, and you are not your own? For you are bought with a price: therefore glorify Elohim in your body, and in your spirit, which are Elohim's."
1 Cor 6:18-20
What is immoral? Pornography, homosexual intercourse, masturbation, sodomy, and sex outside of marriage. If you're 'shacking up' unmarried, it's time to exchange vows before Yahuah and be married. If you're participating in one of the others, flee from it as if your life depended on it.
VIDEO GAMES
We should be kingdom minded, not wasting precious time of our lives on video games. Take it to the Father, and ask him if he'd rather have you in his Word, or the video game?
MOVIES/TV, SOCIAL MEDIA & PHONES

Break the habit and cycle. We are called to be the light of the world, not a part of it. Prayerfully consider what you time is filled with at the near approach of his return!
POLITICS
Left or right, blue or red. Same bird, different wings. This country and most others sold out generations ago. These politicians will not save you, turn back to trusting Yahuah with all your heart.
CLOTHING/JEWELRY
"For you men shall put on more adornments than a woman, And colored garments more than a virgin:
In royalty and in grandeur and in power, And in silver and in gold and in purple, And in splendor and in food they shall be poured out as water. Therefore they shall be wanting in doctrine and wisdom, And they shall perish thereby together with their possessions; And with all their glory and their splendor, And in shame and in slaughter and in great destitution, Their spirits shall be cast into the furnace of fire."
Enoch 98:2-3
&
"Likewise, you wives, be in subjection to your own husbands; that, if any obey not the word, they also may without the word be won by the conversation of the wives; While they behold your chaste conversation coupled with fear. Whose adorning let it not be that outward adorning of plaiting the hair, and of wearing of gold, or of putting on of apparel; But let it be the hidden man of the heart, in that which is not corruptible, even the ornament of a meek and quiet spirit, which is in the sight of Elohim of great price. For after this manner in the old time the holy women also, who trusted in Elohim, adorned themselves, being in subjection unto their own husbands: Even as Sara obeyed Abraham, calling him Master: whose daughters you are, as long as you do well, and are not afraid with any amazement."
1 Peter 3:1-6

GENERAL IDOLATRY (MONEY AND POSSESSIONS)
Just remember, idolatry can be in physical form and also in your heart. Guard it brothers and sisters.
"And the Word of Yahuah came unto me, saying, Son of man, these men have set up their idols in their heart, and put the stumbling block of their iniquity before their face: should I be inquired of at all by them? Therefore speak unto them, and say unto them, Thus says Yahuah Elohim; Every man of the house of Israel that sets up his idols in his heart, and puts the stumbling block of his iniquity before his face, and comes to the prophet; I Yahuah will answer him that comes according to the multitude of his idols;"
Ezekiel 14:2-4

"I said in my heart, "Come now, I will test you with pleasure; enjoy yourself." But behold, this also was vanity.I said of laughter, "It is mad," and of pleasure, "What use is it?" I searched with my heart how to cheer my body with wine—my heart still guiding me with wisdom—and how to lay hold on folly, till I might see what was good for the children of man to do under heaven during the few days of their life. I made great works. I built houses and planted vineyards for myself.I made myself gardens and parks, and planted in them all kinds of fruit trees.I made myself pools from which to water the forest of growing trees. I bought male and female slaves, and had slaves who were born in my house. I had also great possessions of herds and flocks, more than any who had been before me in Jerusalem. I also gathered for myself silver and gold and the treasure of kings and provinces. I got singers, both men and women, and many concubines, the delight of the sons of man. So I became great and surpassed all who were before me in Jerusalem. Also my wisdom remained with me. And whatever my eyes desired I did not keep from them. I kept my heart from no pleasure, for my heart found pleasure in all my toil, and this was my reward for all my toil.Then I considered all that my hands had done and the toil I had expended in doing it, and behold, all was vanity and a striving after wind, and there was nothing to be gained under the sun."
Ecclesiastes 2:1-11

&
"The end of the matter; all has been heard. Fear Elohim and keep his commandments, for this is the whole duty of man. For Elohim will bring every deed into judgment, with every secret thing, whether good or evil."
Ecclesiastes 12:13-14
"And in that day you shall say, O Yahuah, I will praise you: though you were angry with me, your anger is turned away, and you comforted me. Behold, Elohim is my salvation; I will trust, and not be afraid: for Adoni Yahuah is my strength and my song; he also is become my salvation. Therefore with joy shall you draw water out of the wells of salvation. And in that day shall you say, Praise Yahuah, call upon his name, declare his doings among the people, make mention that his name is exalted. Sing unto Yahuah; for he has done excellent things: this is known in all the earth. Cry out and shout, you inhabitant of Zion: for great is the Holy One of Israel in the midst of you."
Isaiah 12

You can do this brothers and sisters. May he guide you to a lasting peace on your journey.
May Yahuah bless you and keep you;
Yahuah make his face shine upon you and be gracious to you
Yahuah lift up his countenance upon you and give you Shalom (peace).